Hello Titan Sound Band Parents & Students
The Banquet was a fun and great success. There were TONS of good time shared with friends, lots of laughs, food, and dancing. Thanks to all who helped make it happen. Please send your Banquet pictures to titansoundband@gmail.com and I will post them under the Show/Banquet tab.
Color Guard Recital is Wednesday May 24th at 6:00 in Middle School Gym. Come out and support your Guard Team.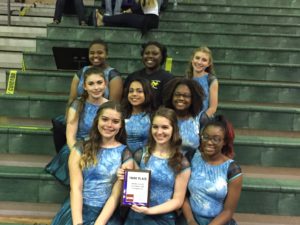 End of the Year Concert is Thursday May 25th at 6:00 in the auditorium. It is the last time to see your seniors play.
Please keep making your Band Payments. We still have bills to pay. Contact one of the board members if you need to know your outstanding balance.